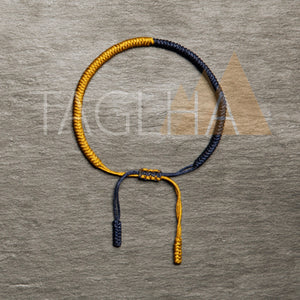 Empathy - Is the Power to understand your fellow humans. So if you understand - you can better help others to do the right Things. This Bracelet also helps to understand yourself so inner Enlightenment can happen.
Handmade while Meditation
Blessed And Braid By Tibetan Buddhist Monks
Surround Yourself With Positive Energy ❤️
Easy Pull Away Knots. Adjustable To Fit All Typical Wrist Sizes
Tibetan Buddhism Item - For You To Have
Fashionable And Can Get Combined To Every Style
Taglha Bracelets are the perfect Good Luck & Blessing Present for your Family and Friends. So consider getting more than One!
 We Donate 2$ For Each Bracelet sold
Kabbalah Spirit Tibetan Bracelet